Graphic Design: a visual project
From paper to digital
Traduzione By Alice Caymani
Critico Culturale Linguistico
http://www.eddacacchioni.it
The 1900 era can be considered the period in which people concentrate on the study of infancy but also it was a period of technology development.
The PC or "personal computer" became important to families, an instrument so useful that is utility can be compared to a telephone, a television or even to a washing machine but this usefulness caused a change in the way people relate to each other.
The world seems to became so little: people from different nation started to talk to each other without waiting days or even months for a letter to be delivered.
Even jobs are not the same anymore, now the market expanded and everything start to became digital.
With the development of the visual communication, people started to become sensitive to grapich: ad, newspaper, even book, started to follow the visual trend that helped with the sales, creating a new language and a new discipline of study that analyse how to create something that people can understand and relate to: graphic.
Graphic Design
Visual communication
What is Graphic Design nowadays?
Today, graphic designer must think in different ways: there's paper with books and newspaper and then there are the technological devices with thousand types of monitors and colours.
Web design is now what industries must to think about: having a good websites or good ads it's beneficial for the sales.
Also, web design makes the site interactive so it can be more organized and people can use hyperlinks in texts to search and read what they wanted and everything become quick and efficient.


Tools
Pen drive (or a USB flash drive) is a portable data-storage device and external hard drive is a portable storage device that can be attached to a computer through a USB or FireWire connection, or wirelessly. External hard drives typically have high storage capacities. These type of memory are used for store the project of a Graphic Designer.
Work strategy
nowadays technology is a key for graphic to develop: an example is the introduction of 3D graphic, that was almost impossible years ago in software like photoshop.
We can see those changes in trends and aesthetics that are applied in sites and ads that use visual communication in various ways that often are improved for digital use.
In the '20, the Futurism period in Italy, editorial graphic started to change introducing captivating book covers and ads until everything started to become digital.
John Maesa affirm that technology is founded by mathematical algorithms can help fund various discipline of study in matter of graphic design.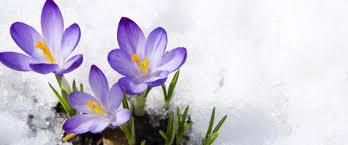 Peculiarity in graphic design
These details are what characterise a well-made website: everything is made for visual effect, colour and it have to be less time-consuming. The visual communication must be quick to understand and easy: it's a cohesion between colours, visual codes, verbal codes and time that transform the website in a multisensorial communication.

Roger Black affirm that nowadays editorial graphic must be included by graphic design but not vice versa. Roger worked for magazines such as "Rolling Stones", "esquire" and also from other high end magazines.
Now, the internet is used as a quick way to have information while for a well detailed study, books are preferred.
Graphic Design is still growing as a discipline of study, it's still perfected and updated since this visual communication grows with the people and technology development.




Il testo in italiano lo si trova nell'articolo del sito Hedda Edda Cacchioni studio e.c. online sottoriportato.